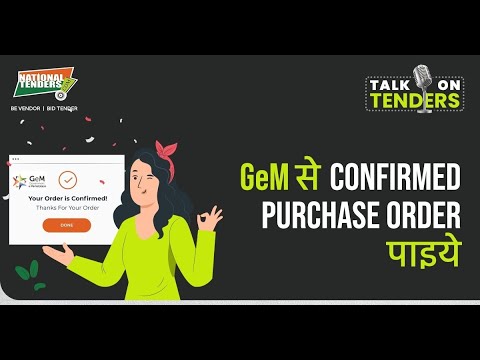 How to get direct purchase order on GeM | Register on GeM | Get direct purchase order
Did you know that you can get direct Purchase Order by registering your business on GeM Portal!
Watch the complete video to learn how your business can get a confirmed Purchase Order without tender participation or reverse auction.
For queries, drop us a message in the comment section. We would revert you back in 24 hours.
If you find our video useful then please like and share this video. Subscribe our channel to get more such informative updates and tender related knowledge for your business.
National Tenders – Be Vendor, Bid Tender.
Do Like it, Share it and Comment your Views
NOTE: ALL THE IMAGES/PICTURES SHOWN IN THE VIDEO BELONGS TO THE RESPECTED OWNERS AND NOT US... WE ARE NOT THE OWNER OF ANY PICTURES SHOWED IN THE VIDEO
#PurchaseOrder #GeM #GovernmenteMarketplace #TenderBidding #PanIndia #BusinessGrowth #NationalTenders #TenderServices #TenderInformation #TenderOpportunities