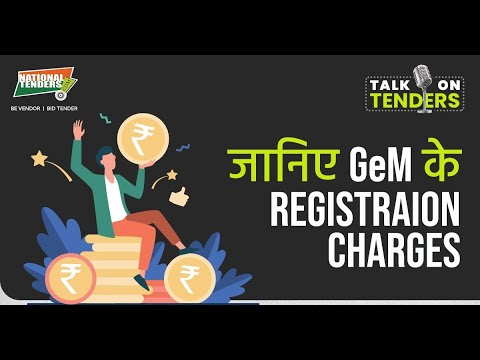 जानिए GeM के Registraion Charges | Gem registration charges kya hai | GeM Portal
You will be surprised to know the registration fees of GeM. A platform where private companies can grow their business and get the opportunity to directly work with the government sector with complete transparency has a really surprising fee charge.
To know the registration fee of GeM and its importance watch our entire video
National Tenders – Be Vendor, Bid Tender.
Do Like it, Share it and Comment your Views
NOTE: ALL THE IMAGES/PICTURES SHOWN IN THE VIDEO BELONGS TO THE RESPECTED OWNERS AND NOT US... WE ARE NOT THE OWNER OF ANY PICTURES SHOWED IN THE VIDEO
#GeM #GovernmenteMarketplace #TenderBidding #PanIndia #BusinessGrowth #NationalTenders #TenderServices #TenderInformation #TenderOpportunities