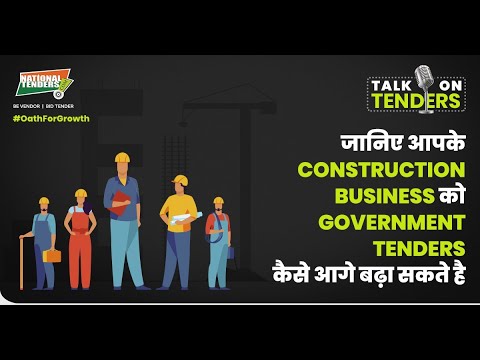 जानिए आपके Construction Business को Government Tenders कैसे आगे बढ़ा सकते है | Construction Tenders
Do you know how government tenders can boost your construction business?
Many government departments provide wide opportunities for the construction sector nowadays. You can participate in government tenders and take your construction business to another level. Watch this video to the end to know how government tenders help the construction industry.
1. construction business
2. construction business in India
3. construction business Process
4. construction industries
5. construction tender
6. construction tender process
7. construction tender documents
8. construction business through government tender
National Tenders – Be Vendor, Bid Tender.
Do Like it, Share it and Comment your Views